Future Technologies
EDGE TO EDGE COMMUNICATION – The majority of modern devices communicate to a central system. And as new technologies push Artificial Intelligence to the edge, these devices can communicate with each other, enabling capabilities such as automatic tracking of people and vehicles in a closed, multi-camera CCTV system.
DEEP LEARNING ENGINES – Technology is now capable of learning and evolving automatically. An example of this is:
A person badges their access control card every day around 9am and exits around 5pm, then on one occasion they enter the building at 11pm, this anomaly is automatically raised as an alert for personnel to investigate.
Facial Recognition
Facial recognition is used daily, when you pass through an international border, open your computer or phone or log into a building's visitor management system. Quality facial recognition systems are accurate, even if people lose or gain weight, or even wear a mask. Facial recognition is an excellent dual authentication option for access control systems.
Applications include:
Dual authentication
Access control
Fast access control
Identifying banned or high-risk individuals
VIP management
Locating lost children or people of interest/importance
Customer service
Checking queues at entry points
Brassets Group has extensive experience in the deployment of high-security facial recognition systems and integration into existing subsystems.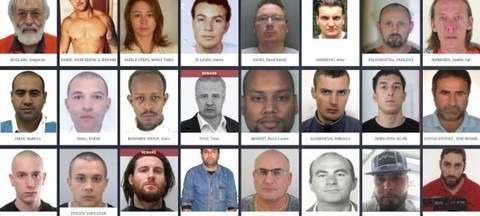 Intelligent Analytics
When designed and implemented correctly, video & audio analytics identify security and safety incidents automatically, alerting security or management staff immediately.
These incidents can include, but are not limited to:
Unattended baggage or objects
People running from a hazard
Gunshots, explosions or people screaming
Unauthorised entry / intrusion
Queue lengths exceeding an acceptable length
Unauthorised people/vehicles in a restricted area
People not wearing high vis clothing in a construction area
Slip and fall detection
Call Brassets Group to identify how AI and Analytics can improve business productivity, safety and security.
Our scale and experience improve productivity and culture outcomes
Our Security management team have compiled further information regarding some of the hardware utilised by Brassets Group for download here.
Download Hardware Outline
Security Hardware Information Download Form